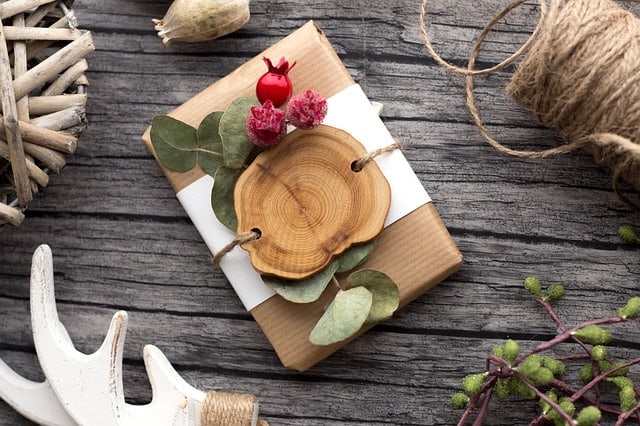 When you give your loved one a gift, it should be a reflection of you and be relevant to the recipient in order to show him or her that you care. A personalized gift is that unique statement that you have put your time and thought into getting the gift. You could have decided to go to a local department store and purchase an ordinary picture frame or shirt, but a customized gift requires effort and a lot of forethought. However, this act can get a bit tricky at times. Therefore, you need to know the person the gift is meant for; likes, dislikes, and his or her hobbies. The following are some tips for buying personalized gifts in Tahlequah, Oklahoma:
Do Not Use a Box
I am referring to the metaphorical box. When buying presents, specifically personalized ones, you may be tempted to shortcut the presentation and throw your thoughtful gift in a normal old cardboard box. Usually, when buying a customized gift, there is a good chance that you know the recipient quite well and want them to appreciate the entire gift including the packaging. So, don't cheap out on the box. Some even say you should avoid boxing your gift altogether, as there are several personalized packaging options on the market. You need to think outside the box!
Color Coordinate
This is an important thing to consider when looking out for personalized gifts. If the recipient has a particular color scheme for the living room, and you are buying a customized poster for the wall, ensure that the colors match. You may also use contrasting colors on lettering as the case with monograms.
Plan Ahead
Usually, getting a gift personalized requires a few extra days to add the final touches. To ensure the gift arrives on time, you should plan ahead. This is necessary to ensure you have adequate time to return the item in case of mishaps or manufacturing defects. In such a case, you can call the customer service support to help you sort out the problem.
Double Check Grammar and Spelling
Remember that the custom gift maker will print your item the way it is written. Thus, you need to check that each letter is correct and every punctuation mark is in the right place. You can ask a family member, friends, or colleagues to have a look at it.
For all things gifts, customization and a personal touch with your next gift, don't forget to consider FourNinety Creations because we make it easy to order very unique gifts that don't require much time, as well as the more thoughtful projects from scratch.